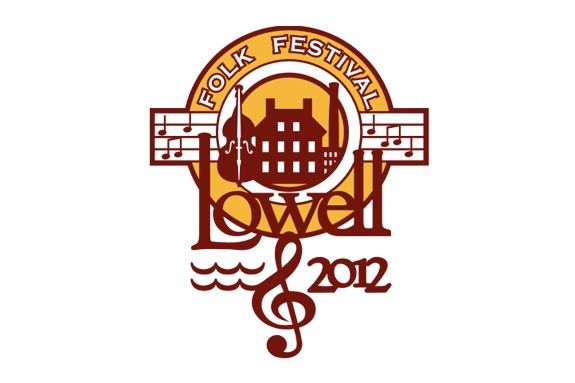 The largest free folk festival in the nation, with continuous music on six outdoor stages, takes place July 27-29, 2012 in downtown Lowell, Massachusetts. A partial lineup of performers, representing folk, bluegrass, gospel, world music, dance and more, appears below. The festival takes place on six different stages in historic downtown Lowell.
A family friendly event, the Lowell Folk Festival has presented an international array of folk music, ethnic foods, craftspeople and artisans, as well as kid's activities to enthusiastic New England audiences every summer for over 25 years. Canal boat and trolley rides are also available this weekend.
Lowell Folk Festival 2010 Compilation
For more information, including, full artist bios, audio samples, maps and complete schedules, visit lowellfolkfestival.org.
Among the more than 20 plus artists performing this year are:
1. The Claire Lynch Band - bluegrass
2. Lunasa - Irish
3. Magic Slim & The Teardrops - blues
4. Oliver "Tuku" Mtukutzi - Tuku music from Zimbabwe
5. The Ethel Caffie-Austin Singers - gospel
6. Michael Winograd & the Klezmer Orchestra International – klezmer
7. Hula Halao "o Keiialoil - hula kahiko
8. JP Harris & the Tough Choices – honky tonk
The festival will kick off on Friday evening at 6:30pm with a flag raising ceremony and parade starting at City Hall Plaza. All are welcome to participate in the parade to signal the opening of the weekend's
festivities. The Greater Lowell Chamber of Commerce has signed on as a producing partner of the Lowell Folk Festival this year. Danielle Bergeron, President and CEO said:
"The Greater Lowell Chamber is thrilled to be added as a Lowell Folk Festival partner. As a Lowellian, born and raised, I've attended the Folk Festival since it's inception and in more recent years, volunteered at the Festival. It's truly an honor to contribute to one of Lowell's brightest stars!"
The Chamber brings its extensive connections to the Lowell area business community and marketing strength to the table.
The Lowell Folk Festival is presented by Lowell National Historical Park, Lowell Festival Foundation, the
National Council for the Traditional Arts, the City of Lowell, the Greater Merrimack Valley Convention and
Visitors Bureau, and the Greater Lowell Chamber of Commerce.
When:
July 27-29, 2012 Check the complete schedule online at lowellfolkfestival.org