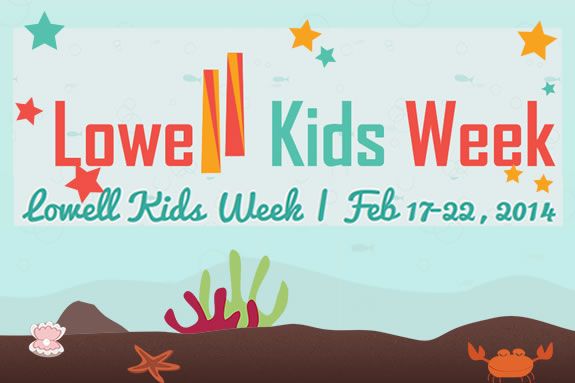 Lowell Kids Week is a partnership between several organizations in Lowell, Massachusetts, providing free, unique activities for kids and families during a February and April school vacations.
Lowell Kids Week builds connections among a wide variety of local organizations, agencies, businesses, and families, while providing access to fun, inter-generational experiences in our community.
The following events are available now for early registration:
Lil' Iguana Live!
Lil' Iguana Live! is a 45-minute music driven, live, interactive stage show featuring the costume character Lil' Iguana. It reinforces crucial safety messages through themed songs, skits, and demonstrations. Children are engaged throughout the show and are encouraged to participate by answering questions directed towards the audience. Some audience members are selected to participate on stage and become mentors for their peers.
Monday, February 17 | 10AM–11AM | Lowell General Hospital, 295 Varnum Ave.
Ages 4–10
Registration required:  Click here to register or call (877) 544-9355
A small PREVIEW of events that will not require registration:
Youth Matters Media Festival
Join us for a screening of the 2014 Youth Matters Media Festival submissions. All submissions from the talented youth of Lowell will be shown. Refreshments provided.
Saturday, Febraury 15 | 11AM-1PM | Pollard Memorial Library, 401 Merrimack St.
Ages 10 & up 
Day at the Museum: Boott Mills
Experience the roar of a 1920s weave room with operating looms, see cloth being made, explore interactive exhibits, and enjoy special activities all day long! In honor of President's Day, admission to the the Boott Cotton Mills Museum (and all other National Parks!) will be free of charge on Monday 2/17.
Monday, February 17 | 11AM-3PM | Boott Cotton Mills Museum, 115 John St.
All ages
Kids' Bingo
Kids, come play Bingo with your families! There's lots to do: kids will win toys and stuffed animal prizes, receive free Child ID Kits, Dental Impressions, and check out other fun tables. Free pizza and beverages will be served. Co-sponsored by the Lowell Senior Center and the Lowell Police Department.
Tuesday, February 18 | 12PM-3PM | Lowell Senior Center, 276 Broadway St.
All ages
Lego Club
Do you like to build with Legos? Come to the library and make a masterpiece. We supply the Legos, you supply the imagination!
Wednesday, February 19 | 10AM-10:45AM | Pollard Memorial Library, 401 Merrimack St.
Ages 6 & up
Angkor Dance Troupe Performance
Lowell's world-renowned Angkor Dance Troupe will present an interactive live performance of traditional Cambodian dance. Please come with you whole family and enjoy a rich cultural experience.
Sunday, February 23 | 2PM-3PM | Mogan Cultural Center 3rd Fl., 40 French St.
All ages
The complete schedule of nearly 50 events will be posted February 1, 2014!
Lowell Kids Week is a partnership-based organization made up of representatives from local groups, agencies, and businesses; our partners volunteer their time and resources to make all programs happen, free of charge.
When:
February 15 - 23, 2014 - Check the schedule of events on the Lowell Kids Week website for various days and times