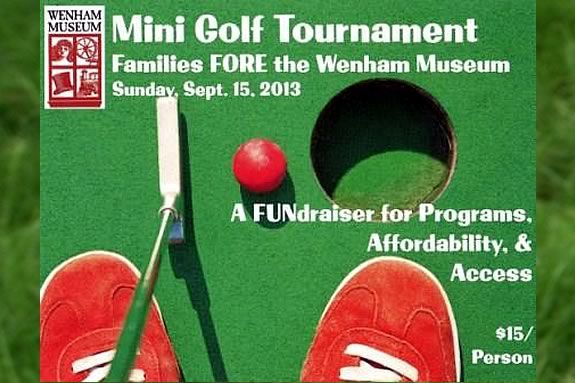 Bring the whole family to a multi-generational mini-golf tournament! Dads and moms, aunts and uncles, grandparents and kids are invited to participate in this fun-filled day. Proceeds benefit the Wenham Museum's educational exhibits and programs, serving families and children on Boston's North Shore since 1922.
♦ MINI GOLF ♦ ICE CREAM ♦ PRIZES ♦
♦ WIN A KID'S BIKE FROM PINNACLE BIKES OF BEVERLY! ♦
Sponsorships available:
Wenham Museum Executive Director Kristin Noon by email or 978-468-2377 x102.
When:
Sunday, September 15, 2013 1-4 pm