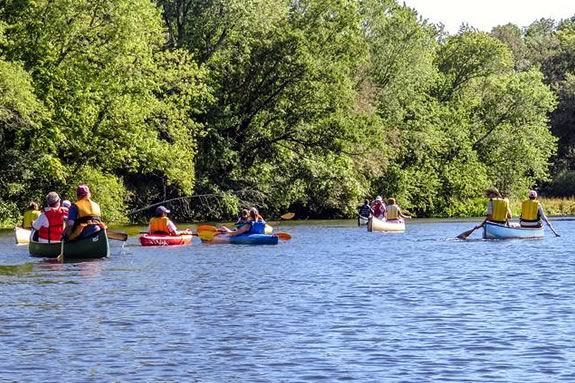 The Ipswich River Watershed Association's headquarters at Riverbend is a great place to paddle and explore the river! Start your weekend with a morning paddle on the Ipswich River. Paddlers of all ages and skill levels are welcome. Before casting off, we'll go over the basics of canoeing and kayaking. Our route will be determined by flow. Don't have a boat? Reserve one from our fleet of boats when you RSVP. Spaces are limited.
Special Instructions:
RESERVATIONS REQUIRED!
RSVP to rsvp@ipswichriver.org
Wear sunblock, clothes that can get wet and bring water bottles.
Weather Notice: Will cancel in the event of heavy rain, strong winds or lightning.
Part of Trails & Sails 2019
When:
Saturday, September 28, 2019, 7-10AM
Prices:
Free as part of Trails and Sails!