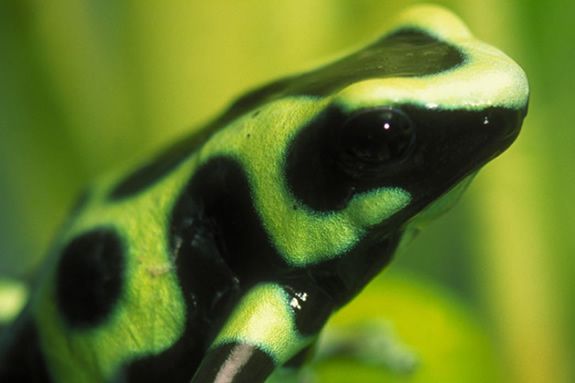 If you've never thought of frogs as beautiful, MOS new temporary exhibition will change your mind. Enjoy an eye-popping adventure and get to know some of the most colorful-and vocal-organisms on the planet. With more than a dozen species from around the world and engagng hands-on activities, you may even want to make repeat visits.
Frogs are more than just green! These adaptable amphibians come in an astonishing array of colors, from brilliant orange to bright blue to dazzling red. This vivid assortment hints at the remarkable diversity that exists among the more than 6,000 frog species inhabiting nearly every environment on Earth — from tropical forests to scorching deserts.
Leap into the traveling exhibition Frogs: A Chorus of Colors, showcasing living frogs from around the world, and get a good look at some of the world's most variable — and vocal — inhabitants. Peer into their simulated natural surroundings and investigate their survival strategies, which range from the surprising to the outright bizarre!
Frogs: A Chorus of Colors was created by Peeling Productions at Clyde Peeling's REPTILAND.
When:
Exhibit Opens Sunday, April 17, 2016 * Limited Engagement