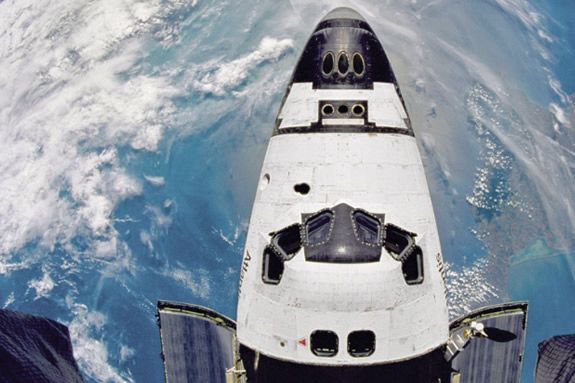 Space: An Out-of-Gravity Experience, the Museumof Science newest temporary exhibition, takes you as close to space as you can get without leaving Earth! This hands-on, climb-aboard cosmic adventure of science fun and learning invites explorers of all ages to understand the rewards and challenges of working in such a harsh environment—from operating a robotic arm to managing a limited power supply to discovering why working in a space glove is so difficult.
Experience the sights, sounds, and smells on board the International Space station, and try your hand at some of the feats of engineering that support astronauts as they navigate the unforgiving vacuum of space. Through games, multimedia components, and interactives, learn how they eat, sleep, and even use the restroom. Witness firsthand the innovations that make life in space possible—and discover the triumphs that await in orbit and beyond!
Space was developed by the Science Museum of Minnesota and the California Science Center Foundation in cooperation with the Science Museum Exhibit Collaborative with major support from NASA.
When:
Temporary Exhibit: Opens June 24, 2018
Ends June 30, 2018
Prices:
Free with Museum Exhibit Halls admission