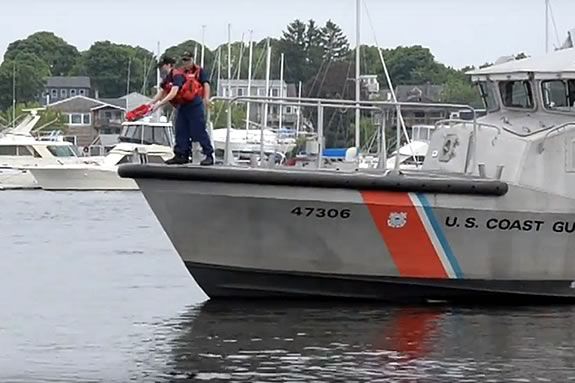 Newburyport celebrates Memorial Day with a parade, a memorial service at city hall and waterfront ceremony for fallen Coastgaurdsmen. Marchers in the parade are asked to assemble at the CVS on pond Street at 10:15am.  The parade will then head to City Hall for a ceremony at 11am.
Following the ceremony, the parade will reassemble for a Memorial March to the Waterfront to meet a Coastgaurd Cutter stationed just off the boardwalk for a ceremony commemorating Coast Guard & Navy veterans, as well as Marine Merchant Sailors.
After the waterfront ceremony, the parade will proceed to the Veteran's Cemetery for a final ceremony. The ceremony will end with local scouts placing a daisy on each veteran's grave. 
If it rains, ceremonies will be held inside the City Hall Auditorium.
When:
Monday, May 29, 2023 10am-1pm