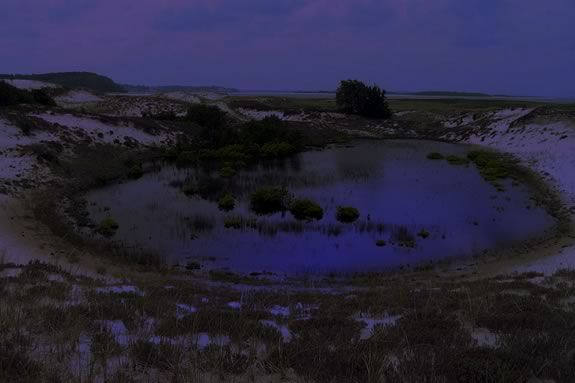 Join the Trustees to celebrate the last evening of the month of March with a night hike through the dunes of the Crane Wildlife Refuge! We'll hope for the almost-spring temperatures of the month going out like a lamb, but we'll have a great hike even if the roaring cold lion is still around!  At the end of our walk we'll warm ourselves with hot cider around a beach fire.
Please note: We will be hiking up and down dunes, through soft sand, for approximately 2 ½-3 miles.
Registration is required
Suggested ages 13 and older.
When:
Friday, March 31, 2017 7-9pm
Prices:
Members: $9
Non-Members: $15