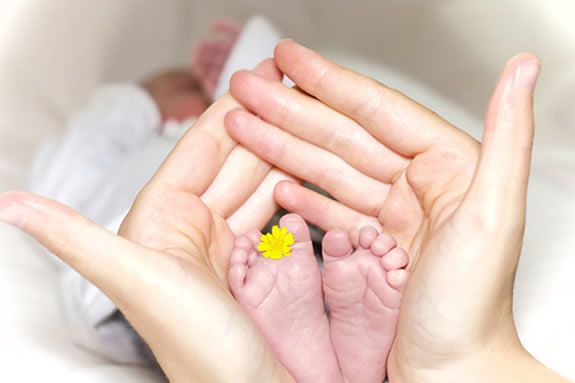 A class for parents with newborns up to age 6 months. Topics covered in class include: developmental stages in babies, warmth and how to dress your baby, sleep, rhythm, foundational senses (sense of touch, well being/life, movement, balance), observation, babywearing, new identity as a parent, nursing, lullabies, and rhythmic games.
5-week program meets on Tuesdays from 12:30 to 2:00 pm.
Parent & Child Classes at Waldorf at Moraine Farm - Beverly MA. Parent and Child classes offer parents, grandparents, and caregivers the opportunity to learn about child development, Waldorf education and parenting the young child all within a home-like environment at our beautiful location on Moraine Farm.
With indoor and outdoor play spaces where parents and children can explore and experience a soothing rhythm that supports play, imagination and imitation, our educators offer support and guidance for each family and child. It is a time for interacting with your young child for a morning of bread-making, free play and movement, circle games, songs and nature activities while exploring topics such as:
Sleep
Meals with Children
Discipline in Early Childhood
Media/Technology and Family Life
Rhythms in the Home
Children in Nature
Fall Parent & Child Registration
New families registering for the Parent & Child can register here. Current Parent and Child families do not need to submit a new registration form.
Current families wishing to reregister to the Parent & Child Program can click on this link to pay.
Bachelor's Buttons ( 2½ – 3½ years of age)
Morning Glory (20 months to 3½ years)
Morning Glory for the Youngest Child (10 to 19 months)
Peach Blossom (3 - 12 months)
Rosebud (infants to 6 months)
No credits or refunds will be given for classes not attended.
Registration is complete when payment has been received.
Schedule: We have fall, winter and spring sessions for Peach Blossom, Rosebud, Morning Glory and Morning Glory for the Youngest Child (10 weeks each). Bachelor's Button is a year-long class. The schedule will coincide with the Waldorf School at Moraine Farm calendar.
Registration: Classes fill quickly, and are on a first-come, first-served basis. Families currently enrolled in Parent and Child classes will have the option to re-enroll before we open registration to new families. To re-enroll, please submit payment to reserve your spot. Families on the waitlist will be notified as spaces become available. Please note that we cannot hold spots in a class until payment is received.
For questions, contact Kate Hill, Lead Parent & Child Teacher.
Siblings
No charge for infants 0 to 7 months. $75 for 8 months to 15 months. For a second child (16 months and twins) registered during the same session, we offer a 10% discount and a 20% discount for the third child registered during the same session. To take advantage of the sibling discount, please send in a check for payment.
Please note that while we use age as a guide, placement in class is also based on the child's developmental stage and the constellation of the class.
When:
Rosebud meets weekly for 5 classes on Tuesdays from 12:30 to 2:00 pm.