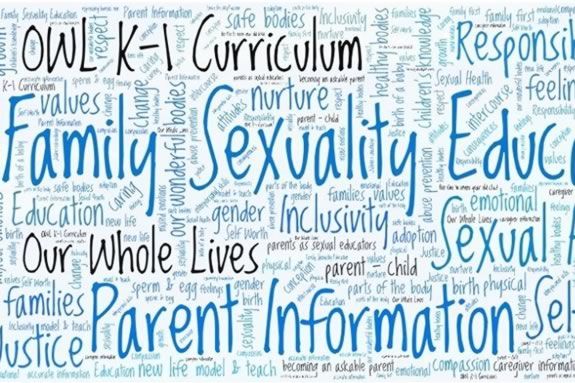 Join us at The Meetinghouse for an amazing opportunity for parents of young children to learn about opening a dialog about sexuality. The first Sunday of February will be a Parent Orientation and Training; co-led by 'OWL' Facilitators and Ran Morgan-Courant from Planned Parenthood; the 'start' of the program with children will be Sunday, February 9th.
We know that it is often difficult for parents choose the kinds of information they wish to impart to their children, and how much.This parent orientation and workshop hopes to set the groundwork for parents to create an environment of trust and comfort in talking with their children about sex and sexuality. Through the support of Planned Parenthood and the First Church, we hope to help educate parents to be comfortable in their role as the primary sexuality educators of their children.
Parent Training and required OWL orientation for parents with young children will be offered on Sunday February 2nd (8-8:30 OWL Orientation; 8:30-10am Parent Training) with Ran Morgan Courant, Director of Parent Education with Planned Parenthood, Boston; cost is $10 and includes the companion book; childcare can be provided.
Book is recommended as a home resource for families that supports and enhances the information presented in the program.
Reminders:
Parent Meeting - January 19th
Parent/Child Orientation Program - February 2nd
Cost is $10 and includes the book 'It's Not the Stork' (Parents of young people ages 4-8) or 'It's so Amazing' by Robie Harris. (Parents of young people ages 7-10)
When:
Sunday, February 2, 2020 8-10am