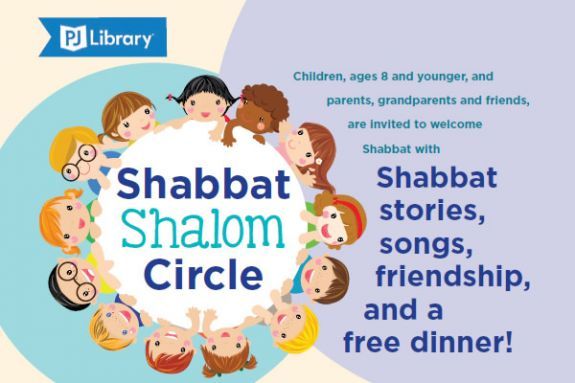 Temple Ner Tamid of the North Shore and Lappin Foundation invite families with children ages 8 and including babies, parents, grandparents and friends, are invited to welcome in Shabbat with Shabbat stories, songs, friendship, and a free dinner!
This is a free program. Walk-ins welcome.
RSVPs requested to Phyllis Osher at 978-740-4404 or email posher@lappinfoundation.org. Walk-ins welcome!
This program is co-sponsored by Lappin Foundation, Epstein Hillel School, North Suburban Jewish Community Center, and Temple Ner Tamid and is supported by CJP.
Temple Ner Tamid of the North Shore, 368 Lowell St, Peabody, MA 01960
When:
Friday, April 3, 2020 from 5:30-6:30