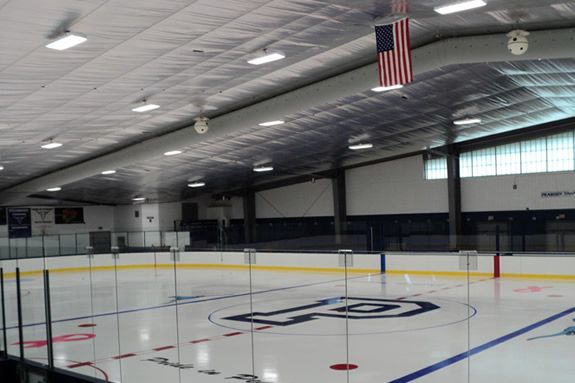 The McVann-O'Keefe Skating Rink in Peabody is open for Public Skating weekdays from 10-11:45 am, Saturday's at 2 pm, and Sundays at 2:10 pm.
Call today to ask about the Learn to Skate program at with the Peabody Skating Club.
The ice is perfect. The Halloween and Christmas parties are a blast, and we always have a ton of fun at public skate and teen night. The rink is superbly maintained; it's very clean, and the staff are super friendly and helpful.
The McVann-O'Keefe Skating Rink in Peabody was founded in 1974, James McVann - Louis O'Keefe Memorial Rink is a municipally owned indoor ice skating rink. There is public skating sessions along with adult and youth ice hockey and offer ice skating lessons to all skill levels.
The skating rink is available for birthday parties, holiday parties or corporate events.
When:
Weekdays from 10-11:45am
Saturday's at 2:00pm
Sunday's at 2:10pm
Prices:
$6.00 ages 6 & Under
$8.00 Youths/Adults
$7.00 Skate rentals