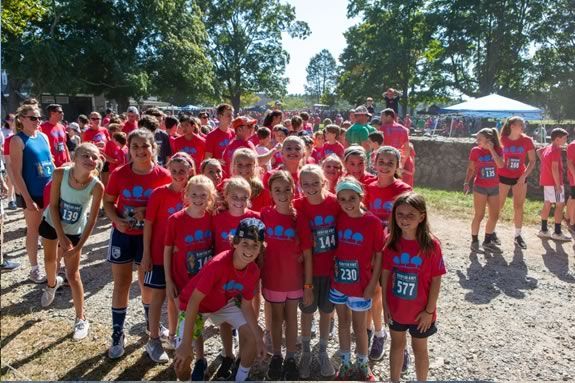 Please join us for the fifth annual Run for Amy Memorial Trail Race, on September 23rd, 2023 through beautiful Appleton Farms in Ipswich, MA. The race, in memory of Amy DiAdamo Foster, is meant to celebrate her life through embracing her passions of both running and spending time outdoors. Equally as important to Amy was the opportunity to gather friends and host a great party so don't plan on leaving after your race, as music, food and libations are part of the festivities! Kids are encouraged to join into the fun and the race, there will be prizes for the top kid finishers in each of the 5K and 10K
The race is intended to be casual – we will run through the trails of Appleton Farms, a mix of single track trails and dirt roads, with some beautiful views along the way. I suppose we wouldn't really be honoring Amy's memory if there wasn't some form of competition involved…prizes awarded for top adult & child 5K/10K finishers.
The Run for Amy is a fundraising event with all proceeds going to charity – primarily to cancer research at Dana Farber, but also to support Appleton Farms and land preservation.  Please give generously to these worthy causes!!
When:
Saturday, September 23, 2023 2-11pm
Prices:
Adults 5k/10k/Walk: $35
Children under 10 5k/10k/Walk: $15