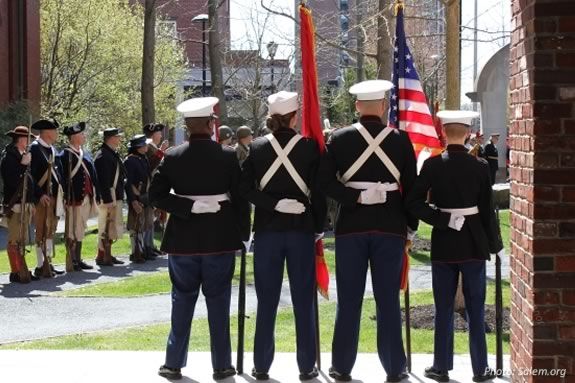 The Salem MA Memorial Day Parade Schedule is as follows:
10am - Free trolley ride from the VFW to Commercial Street for any veteran who is unable to walk.
10:15am - All marching organizations will marshal on Commercial Street.
10:30 am - Parade departs from Commercial Street.
11:00 am - Memorial Day ceremony at Green Lawn cemetery.
12:30 - (Approx.) Collation at the VFW, 95 Derby Street. All are welcome to attend.
When:
Monday, May 27, 2019 10:30am