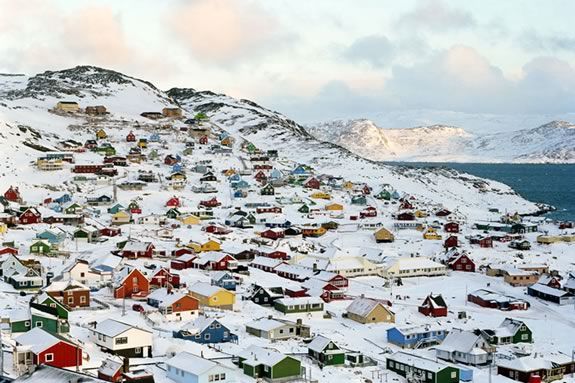 Get a jump start on your weekend with the Second Friday Program at the MIT Museum!  Second Friday Programs are FREE and are oriented for open exploration with opportunities to attend performances, demonstrations, and lectures through out the museum galleries. April 2013's Second Friday event gives vistors an insider's glimpse of the newest Joël Tettamanti: Compass Points exhibit with curator Gary Van Zante and Simmons College senior lecturer and Boston Center for the Arts artist in residence, Edie Bresler. Tours at 6:00 p.m. and 6:45 p.m.
Joël Tettamanti's photographs are a vast archive of the structures, villages and cities that people create and inhabit, and the landforms and climates that shape their culture. Although his photographs are often unpeopled, the focus of his work is the human presence in the landscape and the people who are uplifted and sometimes defeated by the land they inhabit. This contradiction of human frailty and resilience, and the continuities people form with the land, are embedded in Tettamanti's photographic vision.
Free admission; tour tickets available on a first-come, first-served basis beginning at 5:00 p.m.
When:
Friday, April 12, 2013 5:30-7:30pm