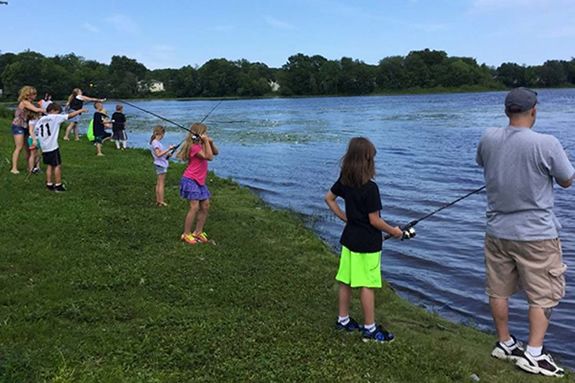 Celebrate the arrival of warm weather by attending MassWildlife Spot Pond Family Fishing Festival in Stoneham. There events are for adults, kids, and families who want to learn how to fish in a non-competitive environment.
Bring your fishing equipment, or borrow ours; limited equipment and bait will be provided at Spot Pond in Stoneham (located at the Straw Point area on the north end of Spot Pond off of New South Street) from 9 a.m. to 1 p.m.
This event is in cooperation with the Department of Conservation and Recreation (DCR) and the Stoneham Police.
*Open to the public. No pre-registration required. For more information, contact Jim Lagacy at jim.lagacy@mass.gov or (508) 389-6309.
When:
Saturday, June 8, 2019 from 9AM to 1PM