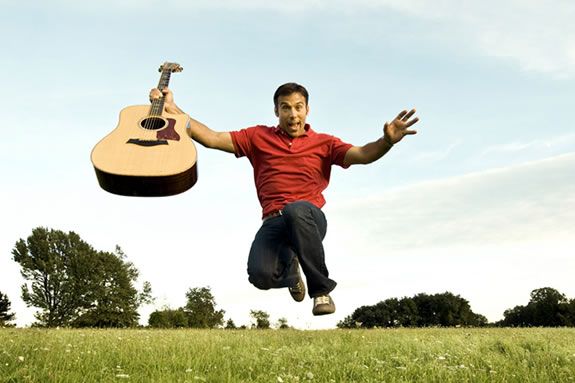 Get ready to rock out with children's performer and Steve Roslonek of SteveSongs ('Mr. Steve' on PBS Kids!). Steve and his band take children along on another incredible, musical journey! This will be a rockin show that all ages will enjoy.
So Many Shapes - SteveSongs
A star on the national kids' music scene, Steve has delighted audiences throughout the country, including at prestigious venues like Symphony Space in New York City, Wolftrap in Vienna VA, the Kennedy Center and the White House in Washington, D.C., and Fenway Park in Boston. Anyone who's attended a SteveSongs concert appreciates Steve's ability to connect with his audience – from the exuberant children flocking towards the stage, to the moms bouncing babies with the beat, to the parents and grandparents singing and grooving along. It's no wonder he's been called a modern day Pied Piper!
Check out the SteveSongs website at PBS Kids for more video, music and kid oriented fun!
When:
Saturday, January 18, 2014 10:30 am