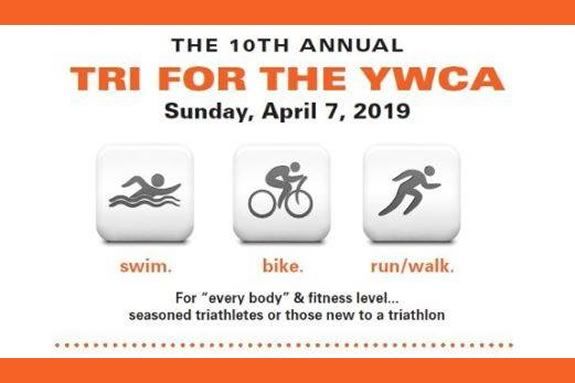 Every body can do it... Join us for a fun start to Tri season. Celebrate the 10th annual ywca tri in partnership with the Tough Warrior Princesses and the North of Boston Cancer Resource.  This is a unique, mostly indoor event featuring a 10-minute swim in our indoor lap pool, a 25-minute cycle on a state of the art spin bike, and a 1.5 mile run outdoors on the picturesque Clipper City Rail Trail.  Create a team of friends or family!  One biker, one swimmer, one runner or any combination. Space is limited!
8 people per heat.  
Heats will begin at 8:00 am
5 minute intervals between each heat.
 You will receive an email with your heat times.
This Tri is for everyone and "every body."  We welcome those new to triathlons and returning triathletes.  This event is for "every body and every one."  Please join us.
Prices:
Ages 5-18: $25
Ages 18-25: $35
Ages 25-62: $45
Ages 62+: $40
Group-registration team: $70