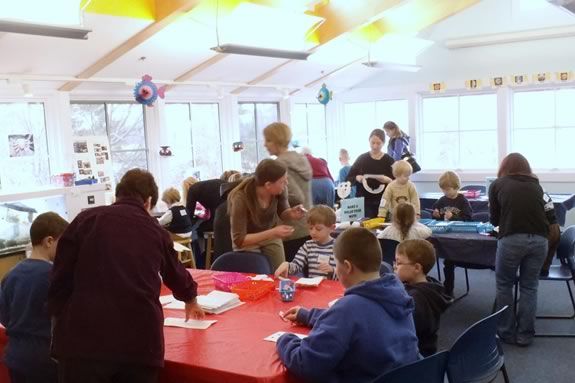 Our school vacation programs offer a wide variety of indoor and outdoor activities while we keep minds active and hands busy during break! Each session offers a different theme, with art activities, experiments, group games, and more. It's free-flow learning for the whole family. Come once or make it a multi-day experience! Fly by for an hour or stay all day for a vacation activity that suits your family schedule.
Specifics
Registration not required.
Suitable for children ages 2 - 12 yrs
Children must be accompanied by an adult.
Themes are subject to change.
Please dress for the weather since some activities may take place outdoors.
Check out our other vacation week Fly-by: Vacation Family Treks & Trails: Hawks, Owls & Eagles
When:
Thursday, December 28, 2012 10 am - 2 pm
Prices:
Adults: Free
Member Children: $4
Non-Member Children: $7