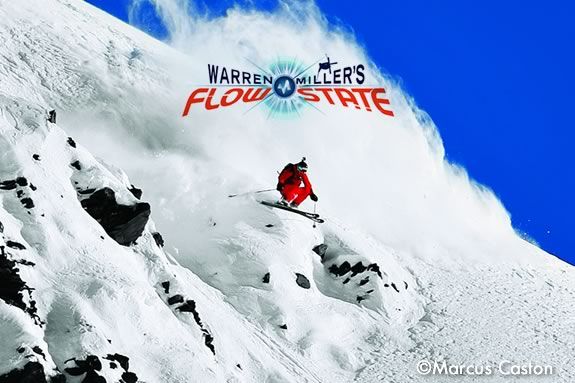 This winter, immerse yourself in the Flow State with Warren Miller Entertainment and experience the ultimate Winter from a lens of absolute clarity. Warren Miller's Flow State is a place of such singular focus and connection with the environment that, in this place, the faster you ride, the slower time passes.
The Flow State exists anywhere crisp winter air shocks your lungs and sunlight refracts off snowflakes, allowing you to emerge from this state improved – happier, more confident and more aware of your surroundings. So buckle up, because Warren Miller's 63rd annual ski and snowboard film will take you into the zone…the moment…the groove…the center…the Flow State.
Warren Miller's Flow State guides viewers to the top of the world's most striking peaks, taking you on an exhilarating journey across the globe to Norway, Austria, California, Switzerland and beyond. The powder in Japan will send you scrambling to tune-up your gear, the gravity in Telluride will have you scheduling an avalanche refresher course, and the steeps in Alaska will drive you to push a little harder during your next preseason workout. Winter is right around the corner, and it is time to enter the Flow State…where the mountain meets the mind.
'Flow State' Trailer
This is a great way to get pumped for that next excursion into the world of Winter sport.
Two Shows! 3pm and 7pm.
When:
Saturday, January 5, 2013 3 & 7pm
Prices:
Adults: $11.00
Students, Members & Seniors: $9.00