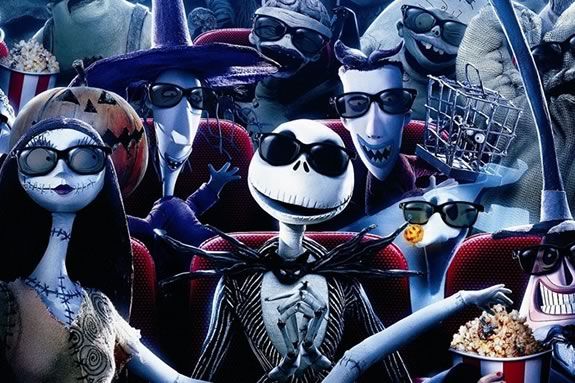 Salem Park, Recreation & Community Services and Creative Collective present the June 2019 edition of the Summer Winter Island Pop Up Drive-In series. The actual start time of the movie is dependent on sunset and weather. We try and start the film no later than 8: 15 PM... Winter Island is open to guests for this event starting at 6:30 PM for cars... Walkers and Bikers are welcome at any time. Come in early and grab a drink, some food and enjoy the pre-show!
Nightmare Before Christmas
Bored with the same old scare-and-scream routine, Pumpkin King Jack Skellington longs to spread the joy of Christmas. But his merry mission puts Santa in jeopardy and creates a nightmare for good little boys and girls everywhere!
Final details will be sent the night before the event via the email you used to purchased and shared on this page!
There will once again be two sets of tickets on sale...

Screen Parking Passes for parking vehicles in view of the screen
Island Parking passes to have your car parked on Winter Island (Super convenient if you just plan on bringing your blankets, chairs and hanging out in the viewing area and you are ok with not having your car in view of the screen.) Your car will not be in view of the screen with these passes.
TICKETS ARE PER CAR, NOT PER PERSON!
Anyone attending by bike, foot or any other non-motorized transportation.. no ticket is necessary and the event is free for you. There are multiple areas for people to put out blankets, set up lawn chairs etc.
Confirmed vendors/ CASH ONLY:
3 Kitchens Catering
Fresh Juices and smoothies by Romeos
Snacks and pizza by Salem Park, Recreation & Community Services
Music and sound by Upsidemedia, LLC
Lighting and Lasers by Retonica
Tiki Bar sponsored by Rumsons (Must be 21+ with ID by North Shore Bartenders )
Full details with instructions will be sent out to car buyers a few days before the event and will be shared on this wall.
This event is RAIN OR SHINE and tickets are NON-REFUNDABLE!
When:
Thursday, July 25, 2019 6:30 (gates open)