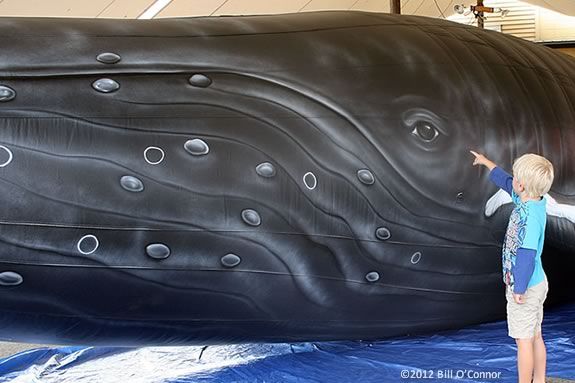 Have you ever wished you could touch a whale? From the inside? Internationally renowned Whale Specialist and Educator, Cynde McInnis, introduces us to her 43 foot inflatable Humpback Whale Nile, and teaches us all about the beloved marine mammal.
Space is limited! Please register with the library!
Cynde brings her passion for whales as well as her vast knowledge of these animals into schools to help shape future generations of ocean advocates by fostering a sense of environmental awareness, respect and responsibility. Nile, her inflatable whale, will captivate students and facilitate a connection with the oceans, both emotionally and intellectually. Students will come away with knowledge of and a fascination for whales that will be the spark to inspire them to care about the oceans and their environment. This experiential learning experience will create a lasting memory with your child.
When:
Thursday February 20, 2014; 3-4 p.m.