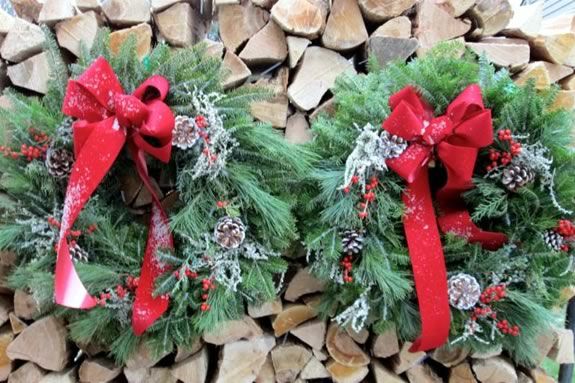 Join us at the Essex Historical Society & Shipbuilding Museum as Susie Talbot guides the group through decorating a 20" wreath. Susie is an extraordinarily talented individual who not only designed, but takes care of our front gardens. Amongst her many talents is decorating Holiday greens.
You choose a wreath from the freshest greens, we provide all the trimmings, bobbles and expert bow creations in your choice of ribbon. You leave with your custom wreath, just the way you imagined, ready to hang.
Should you have a unique item you wish to use on your wreath, please bring it. If you have your own clippers or scissors it would be appreciated if you brought them along.
Due to the nature of the workshop, space will be limited, and we need to know in advance how many wreaths are needed. Registration charges will be based on the number of wreaths you wish to make. Once registered you many drop in any time the workshop is running.
When:
Thursday, December 1, 2022 5-7pm