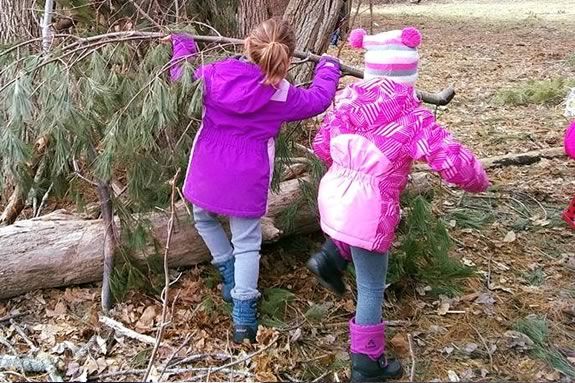 There's a lot to observe when the weather warms up. Spring is a time when migrating birds return from their wintering grounds and baby animals like deer and squirrels are born. During this April Vacation program, participants will put on their explorer hats and head out into nature to see what's changing in the animal kingdom. Of course, you can't head out without the proper gear, so we'll be making binoculars together to help you better observe the world around you, and animal behavior handouts for sketching and/or writing about your findings.
Refreshments provided.
Suggested for ages 6-10 or with assistance of adult.
We encourage participants to pack a picnic for the afternoon and continue their visit after the program has concluded.
Homework: Ask family members - What is your first memory of being outdoors?
Questions? Want to become a Trustees member and enjoy free and/or discounted programs?
Contact kbibeau@thetrustees.org or visit us on Facebook and Instagram!
Help us plan for the day. Pre-registration encouraged.
When:
Thursday, April 18, 2019 10am-Noon
Prices:
Members: Adults: FREE; Kids: $5
Non-Members: Adults: FREE; Kids: $10