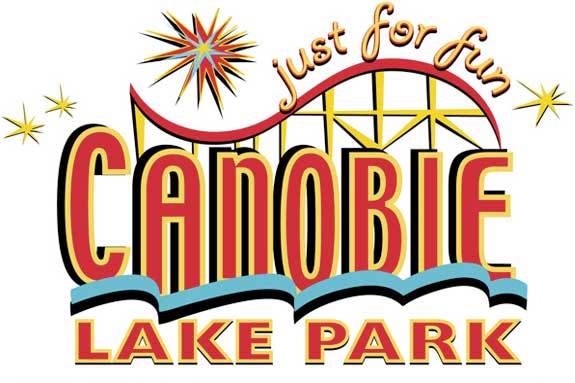 Canobie Lake Park in Salem, NH is definitely one of the most loved amusement parks around. It has the small-scale charm of yesteryear and more than 85 rides, water park, carnival games, live shows, and many other attractions all included in one low price, not to mention the free parking.  The best part is that it's only 40 minutes from Danvers.
Walk through the entrance and you're transported to 1950s New England. Old-fashioned rides like the drive your own antique car, Tilt-a-Whirl and the Caterpillar, Crazy Tea Cup ride, a toddler-friendly rollercoaster, a house of mirrors, a wooden log flume, the Canobie Express - a slow-chugging train that winds through the grounds - Canobie has it all and has something for everyone. And it has actual trees to provide shelter from the sun, protecting our skin and our ice cream cones.
Canobie continues to add new attractions to keep the teenagers coming. There are very high and very fast rides you couldn't pay me a to ride. The water-themed area that opened a few years ago provides cool relief on a hot day, great for small and big kids alike. There are arcade games and live family-friendly entertainment on weekends.
For young children, a ride on a carousel's painted pony, a spin with Mom or Dad around the track in a bumper car, and the dripping swirl of frozen custard are the stuff that summer memories are made of.
Get your family in gear to head out to this very manageable-sized theme park.