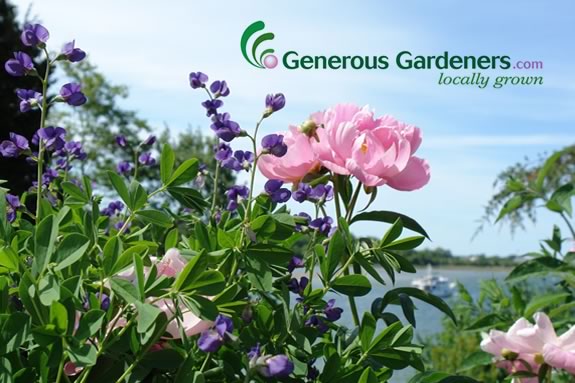 Generous Gardeners has a great fundraising idea for gardeners this Spring that helps the gardener, the garden, the environment and the Gloucester Education Foundation! If you're an avid gardener like we are, you know that the time to split your perrenials is now, and you'll also be in the process of raising seedlings for planting after the last frost. So split your perennials and plant some extra seedlings, because now there's a place to send them! Donate your split perennials with Generous Gardeners, and they'll end up in a garden sale on May 21 at O'Maley Innovation Middle School that will raise funds for the Gloucester Education Foundation.
You'll sleep better knowing that your plants will be going to a good home, you'll get a tax deduction for the plants you donate, you'll reduce your own carbon footprint by sharing your plants locally, and you'll be raising funds for a great cause on the North Shore! You can drop off your plants the day before the sale near the front door of O'Maley Innovation Middle School between 5-7pm.
Don't throw away those plants! Help the GEF instead!