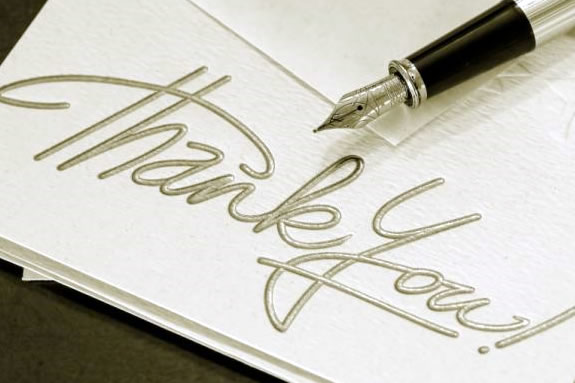 I am not one of those new mothers who enjoys writing thank you notes but I realize that nothing takes the place of a thoughtful, hand-written note. I know I always get a thrill when I receive an envelope in the mail from a friend.
I received delightful gifts from friends and family when "B" was born and I wanted to send thank-you notes before time got away from me with a newborn in the house.
Click Here to Order and Download Sample Thank You Notes
I found that by writing a few a day, the task went quickly and easily. I actually enjoyed writing a nice note to friends who had taken the time to do something for me. Some even said it was a gift to receive my note. So, to make the task easier for you, I've listed my latest favorite thank-you note designs, and a few sample thank-you notes that you can edit to make your own.
a bit of advice:
1. Be sure to send out your notes promptly - write and mail a few a day so you'll feel good about your accomplishments.
2. Offer sincere, heartfelt appreciation.
3. Sign the note with your name - not the baby's.
My current faves for baby thank-you notes and announcements:
Click Here to Order and Download Sample Thank You Notes
Red Stamp has a fabulous selection of notes and their announcements are so great that I had to mention them too. You can outsource shower invitations and announcements using their Mail-For-Me service.
Click Here to Order and Download Sample Thank You Notes
Click Here to Order and Download Sample Thank You Notes
Click Here to Order and Download Sample Thank You Notes
Storkie Express - Very Good Pricing