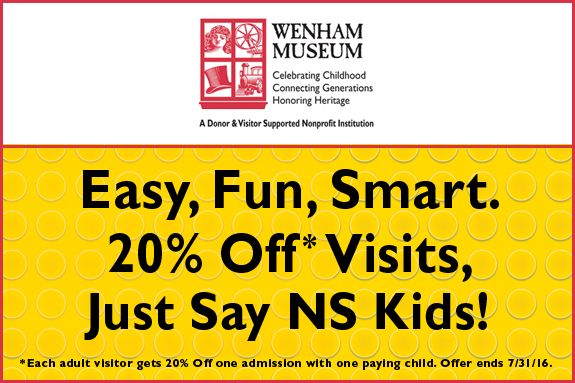 Families always enjoy one of the many programs and activities available at the Wenham Museum.
Programs and Activities Bring Exhibits and Collections to Life
Museum exhibits and collections are brought to life through a full schedule of activities and programs. All ages are engaged, entertained, and enlightened by special family programs, such as craft making, art, colonial life activities, musical performances, and more.
A special interactive space for young museum visitors with changing hands-on activities for creative learning. A period playhouse, general store, variety of blocks, doll house, musical instruments and more help history come to life for children of all ages. Hands on exploration is a fundamental concept at Wenham Museum. This gallery has been designed to introduce our youngest visitors to museum concepts in a fun interactive setting. See what's on exhibit in the gallery now.