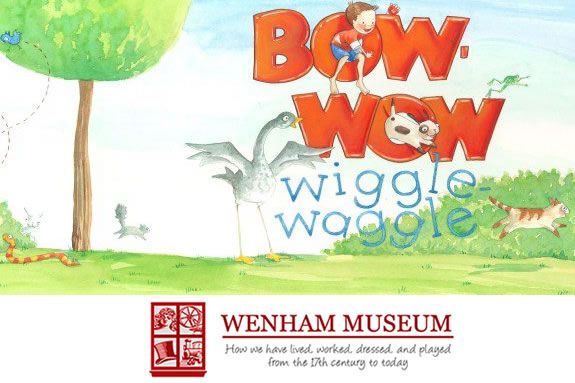 Follow a red bouncing ball through a whimsical story of a boy and his dog who discover their love for each other during a game of fetch. Children of all ages will enjoy this small display of original watercolor illustrations created by children's author and illustrator Mary Newall DePalma for her latest book, Bow-Wow Wiggle-Waggle.
The Wenham Museum is a family-friendly museum of childhood and New England family life located on Boston's North Shore since 1922. The museum's collections include model trains, a world-renowned doll collection, vintage dollhouses, a costume and textile collection, antique toys, historic photographs and the National Historic Register Claflin-Richards House. Sixteen annual rotating exhibits and related family programming help to interpret the museum's mission to protect, preserve and interpret the artifacts of childhood, domestic life, and the history and culture of Boston's North Shore.
The permanent collection includes over 5,000 dolls and doll accessories, and toy soldiers from the American Revolution through World War II. The Model Train room is a maze of whirring, whistling antique trains and railroad artifacts, and kids are welcome to play conductor. The Family Discovery Room offers a variety of hands-on activities for kids of all ages.
Classes, Events & Camps
The Wenham Museum offers many enrichment experiences for children, from preschool up. Click on these links to check out frequent preschool programs, youth and family events, and summer programs like History Alive! Summer Camps.
Prices:
Non-Member Adults: $8
Non-Member Children 1+: $6