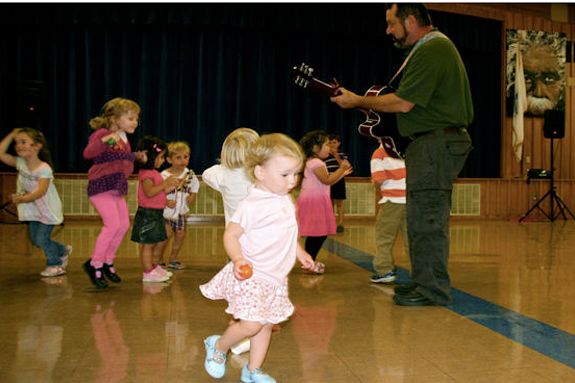 Come join the fun at Community House Of Hamilton & Wenham Monday morning at 10 a.m. for 30 - 45 minutes of great music with Brian Doser! Sing and dance with the Music Man during a family concert, featuring familiar and original tunes, performed by local dad and musician, Brian Doser.
"Nothing but straight ahead music to get your child up and dancing. These classic songs were inspired by time honored tunes sung to me by my grandmother years ago. Be careful, you may find yourself singing along and not minding it!"
$5.00 admission per family.
Music Man Birthday Party
Celebrate your birthday with the Music Man! A 2 hour birthday party filled with singing and dancing.
$300 (includes 1 hour complimentary set up and half hour clean up)
978-468-4818
When:
Monday mornings - 10-10:45 a.m.
Thursday mornings - 10-10:45 a.m.
Saturday mornings - 10:30 a.m.
No Monday holiday performances