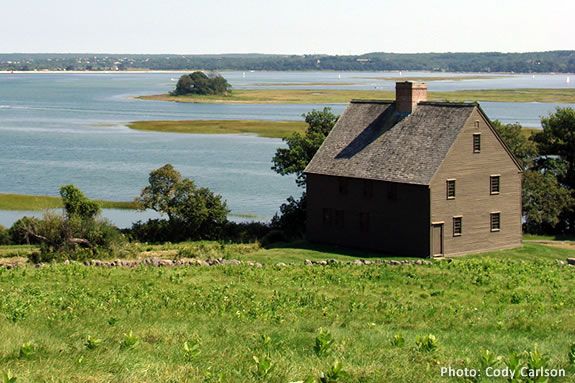 Choate Island is the jewel in the crown of the Crane Wildlife Refuge, and is only accessible by boat. Join us for a rare chance to explore the cultural and natural history of this special treasure. Participants will be led on a modest 1.5 mile trek past these Proctor Barn, White Cottage, and Choate House all the way to the top of the island, where they will enjoy spectacular views of the back side of Crane Beach and spectacular Essex Bay before retracing their steps back to the boat dock.
Pre-registration is required as boat seats to get to the island are limited.
The starting location for all hikes, kayak paddles, and river boat trips will be emailed to registrants the day before the event at the address provided upon registration. If you prefer to have this information over the phone, please call us using the contact information provided at the left.
When:
Saturday, October 20, 2018 11am-1:30pm
Prices:
TTOR Members: Adult: $24; Child: $12
Non-Members: Adult: $30; Child: $20