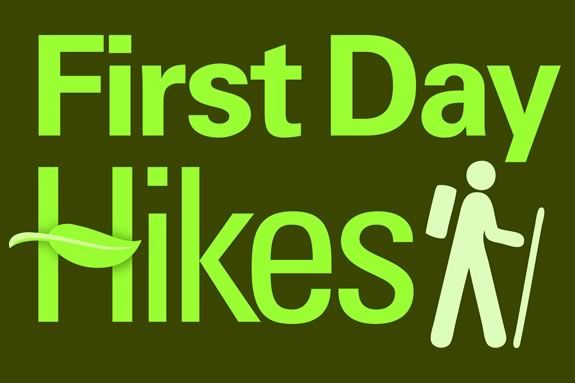 First Day Hikes take place at nearby State Parks nationwide on New Year's Day. The annual hike originated more than 20 years ago at the Blue Hills Reservation in Massachusetts. The program was launched to promote both healthy lifestyles throughout the year and year-round recreation at state parks. On the North Shore, there will be First Day hikes at Bradley Palmer State Park and Breakheart Reservation.
Meet at the headquarters of Bradley Palmer for their first day hike starting at 10am! Two hikes are offered - one about 1 mile which will take you through natural, historical and cultural time at the Bradley Palmer Estate. The other - 2 miles, goes through the park and up over Moon Hill. Both conclude at the renovated Willowdale Estate, where the Directors will open their doors for a public tour of Bradley Palmer's mansion, complete with refreshments. Please dress in layers for the weather, hats, gloves and wear winter boots. For more information or in the case of inclement weather, call 978.887.5931
Pre registration is not required. Meet at the Park Headquarters.
Bradley Palmer State Park is located on Asbury Street in Topsfield, MA.
Breakheart Reservation First Day Hike
Breakheart Reservation will begin at noon. Three simultaneous hikes will be offered: - Family (easy, approx. 2 miles on paved roads) - Intermediate (approx. 3 miles on paved roads) - Advanced (approx. 3 mil es, mixed terrain) Be prepared for cold weather by dressing in layers and wearing winter boots. All hikes will start from the Christopher P. Dunne Visitor Center promptly at noon. Breakheart is located at 177 Forest Street, Saugus. For more information please call (781) 233-0834.
When:
Friday, January 1, 2016 10am Bradley Palmer State Park
Friday, January 1, 2016 12pm Breakheart Reservation