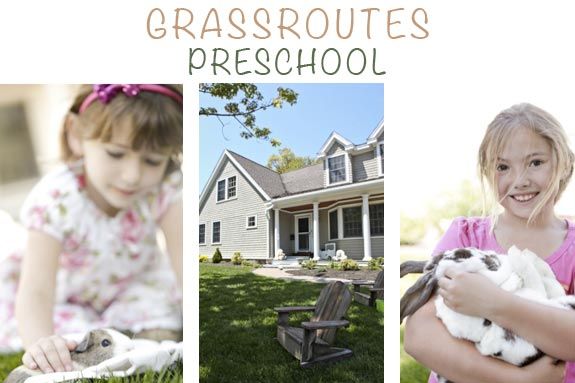 Grassroutes Preschool is proud to host an Open House in Friday, January 18, 2013 from 10 a.m. to 2 p.m.
Learn about its back to basics philosophy and see the pristine environment, and meet the preschool animals. Grassroutes Preschool offers extended hours for North Shore busy families.
Grassroutes Preschool is an educational program offering a learn-through-play curriculum for the children of the North Shore. With four play areas inside and a very large play area outside, Grassroutes Preschool offers a plethora of materials, activities, and opportunities for curious learners to explore, discover, and most importantly, play. A technology free preschool, the animals, gardens and outdoor exploration are all germane to the Grassroute's experience. Preschool aged 2.5 to 5.
When:
Friday, January 18, 2013 10 a.m. - 2 p.m.