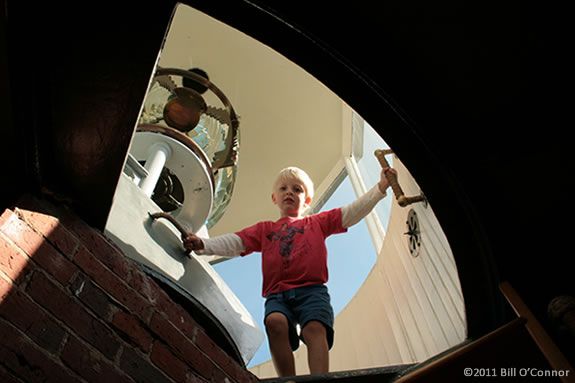 One of Beverly's most familiar landmarks, this lighthouse commands a spectacular view of Salem Sound, and 3 other lighthouses. An enduring monument to Beverly's nautical heritage, it is one of 5 Massachusetts lighthouses that still retains its original Fresnel lens.
Visitors will be guided by members of the Coast Guard Auxiliary up a winding staircase and then up a seven-step ladder to the lantern room. From there they will pass through the hatch onto the gallery balcony to enjoy the spectacular views.
There is also an earth-work fort on the property that was used during the American Revolution and the War of 1812, that  are certainly worth a visit!
Don't forget to bring your cameras!
When:
Saturday, September 16, 2017, 12-4 PM
Sunday, September 24, 2017, 12-4 PM
Prices:
Free as part of Trails and Sails!