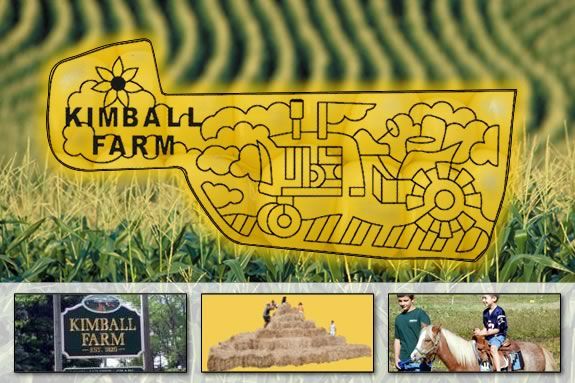 At the Kimball Farm Corn Maze all are welcome to come and enjoy the challenge of finding your way through the winding corn field maze.  Our maze design this year is a tribute to the Boston Bruins, the 2011 Stanley Cup Winners. Each year we've been open, our maze was cut in a design depicting some of the animals we have here at the farm.
Last year we chose to express our thanks to the Bruins by designing our maze around their Stanley Cup victory. This year we have chosen to stick to our farming roots and do a tractor design within our maze.
Beginning October 5th through Nov 10th on Fri, Sat & Sun nights, our Haunted Halloween Maze will be open for some scary fun. Come join us if you dare!
When:
Daily from Aug 24 through Nov 10, 2012 10am-dusk
Prices:
Adults: $9.00
Children under 12: $7.00
Seniors: $7
College Students: $1 off with ID
Military: $2 off with ID