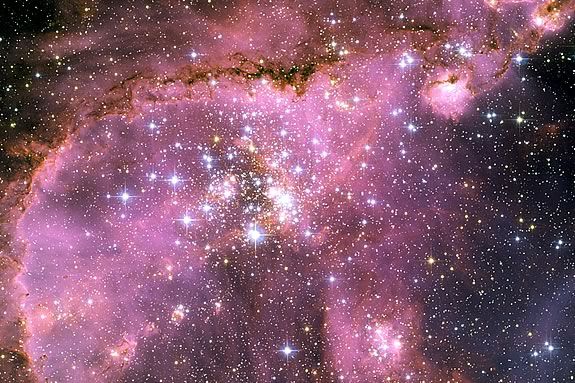 Celebrate spring's arrival by star gazing with the North Shore Amateur Astronomy Club at Battis Farm! The Lake Gardner Improvement Association will be hosting a star party at Battis Farm Tuesday March 21st. If it is cloudy the backup date is March 23rd. Please check the Facebook page *before* heading out as weather conditions are subject to change, and clouds effect stargazing!
Among objects that will be observed with telescopes provided by the North Shore Amateur Astronomy Club (www.nsaac.org) will be the Orion Nebula. About 1300 light years away, the Orion Nebula is an active star forming region with about new 700 stars in a grouping of over 2800 stars. Hubble pictures show active solar system formation as well around these newly formed (less than a few million years old) stars. We'll also see other clusters such as the Hyades and Pleiades (no telescope needed) to father away ones such as M35 in Gemini. Other objects will include galaxies and multi-star systems.  Park in the parking lot and walk up the path past the community garden area. We'll be set up over the top of the hill. Please, no flashlights in or near the observing area.
When:
Tuesday, March 21, 2017 7:30-9 p.m.