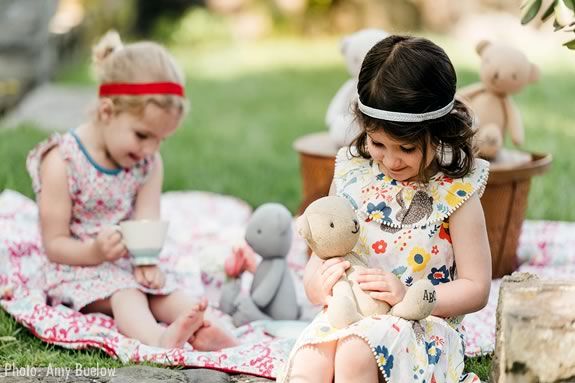 Join The Trustees of Reservations at the Stevens Coolidge Place for a a fun afternoon of Teddy Bears and Tea! There will be a storytime and picnic at the teddy bear garden.  We will begin with an hour of activities, crafts, sing-a-longs and a Bear Hunt, followed by a picnic with light refreshments provided. Stuffed animal best friends encouraged to attend! 
" For every bear that ever there was, will gather there for certain because, today's the day the teddy bears have their picnic."
The Andover Bear Company will also be in attendance, so you are welcome to bring your own snuggly bear friend, or purchase a new one to have as companion during the picnic and to bring home with you.
Portrait Photographer, Cristen Farrell will be on-site to take complementary portraits of children with their stuffed animals. Pre-registration required for photo session.
Please help us plan for the day by pre-registering for the event
Please bring your own blanket.
Light refreshments and snacks will be provided and we welcome you to bring your own snacks as well.
When:
Sunday, June 4, 2017 1-3PM
Prices:
TTOR Member Kids: $5
Non-Member Kids: $10
Adults: FREE