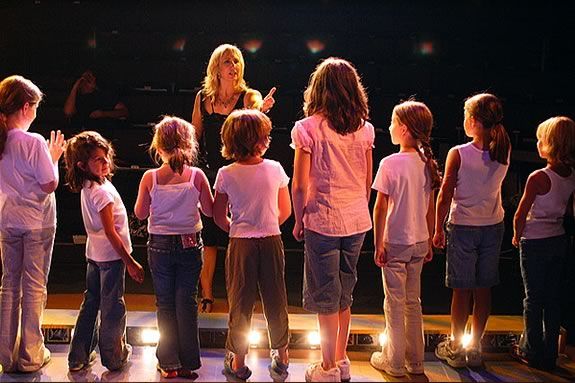 Gloucester Stage Youth Acting Workshops starts the Summer Session of Acting Workshops for children ages 6 to 18 on Friday, July 12. The six week Youth Acting Workshop Summer Session, meets on Fridays for two hours per week from July 12 - August 16 and the students are divided in classes according to age. Class size is limited for all classes and registration is on a first come basis.
Taught by award winning actress and Gloucester native Heidi Dallin, Gloucester Stage Youth Acting Workshops are designed to provide young people an outlet to nurture their creative potential through developing self-confidence, communication and teamwork skills to use in their daily life. Young actors will build a solid foundation of basic skills that are necessary in the world of professional theater.
The Summer Session will include special guest teaching collaborations with Mary Saunders, member of the voice faculty at Boston Conservatory, Daria Whittaker, former YAW student and Theatrical Yoga Instructor; and Gloucester Stage professionals including Lindsay Crouse, Academy Award nominated actress; and Gloucester Stage Artistic Director Emeritus and playwright Israel Horovitz. 
The workshops include an introduction to theatre basics such as: 
theatre games
improvisation
movement
vocal and physical expression
character preparation
scene study
storytelling
writing and public speaking training
Reduced tuition is available for all students in the Summer Session as well as scholarship assistance due to a grant from the Tower Family Fund and generous contributions from individuals in the community