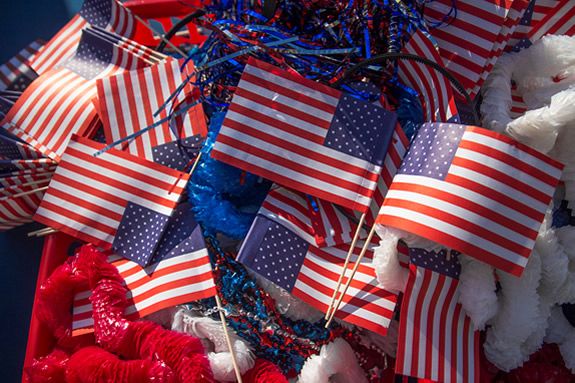 Welcome to the 120th Amesbury Days! What started as a mill town has evolved into a destination for dining, shopping and is in high demand as a place to raise a family. Amesbury Days 2019 has a full schedule of events from Thursday, June 27th, through our Fireworks show at Woodsom Farm on Thursday, July 4th. 120 years of tradition with plenty of new surprises!Amesbury Days offers something fun for every member of the family: free concerts, Kids Day in the Park, Carriagetown Car Show, Beer and Music Walk and plenty more.​
Beginning in 1899 as a one-day festival for employees of Amesbury's various mills, Amesbury Days 2019 has grown into a 120-year-old multi-day program of events, activities and celebrations drawing people from within and around the city.  Little is known about that first celebration except that it began as a one-day outing at Lake Gardner for the employees of the town's various mills. However we do know that the Second Annual Outing of the Merchants and Manufacturers of Amesbury was held on August 8th, 1900 and was promoted as "Amesbury Days at Hampton Beach."  The beaches from Hampton to Salisbury provided backdrops for subsequent Amesbury Days until 1916 when the town's firefighters proposed a field day at the new town park and the Amesbury Days Association voted to join them. On September 14th, 1916 the festival was moved into town and the town's new park on Friend Street was officially dedicated.
Now, in 2019, Amesbury Days has grown to a series of events taking place at various locations and venues throughout the city.  So mark your calendar from June 27th through July 4th as we have a ton of fun happening for the whole family. Thanks for stopping by and we look forward to seeing you in Amesbury!
For the complete lineup of events see the list below.
Thursday, June 27, 2019

Chamber of Commerce Block Party: Downtown

Friday, June 28, 2019
Saturday, June 29, 2019

Morning Yoga at Lake Gardner
Scavenger Hunt
Professional Wrestling: Upper Millyard
Kid's Day at the Farm | Cider Hill Farm
Art Show at City Hall

Sunday, June 30, 2019

Carriagetown Car Show: Downtown

Monday, July 1, 2019

Studio II Beatles Tribute: Upper Millyard

Wednesday, July 3, 2019

Kids Night: Upper Millyard

Thursday, July 4, 2019

Pancakes in the Pines
Drone Racing
Fireworks & Music: Woodson Farm
Check out the complete up-to-date schedule of events at www.amesburydays.org
When:
Thursday, June 27 - Thursday, July 4, 2019