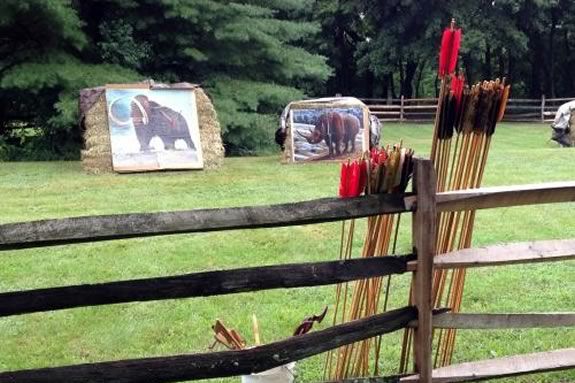 Come to Rebecca Nurse Homestead to try your hand at ancient hunting practices! The technique of using an atlatl, or spear throwing stick, is an ancient global technology. Join us, along with the Eugene Winter Chapter of Mass Archaeological Society, as they teach you the finer points about hunting in the ancient world! Stop by the Rebecca Nurse Homestead and hunt a woolly mammoth or woolly rhinoceros. Fun and educational for kids of all ages. Also learn about the tools that Native Americans in Danvers made, used and left behind as artifacts. This event is FREE as part of Trails & Sails 2021! If you would like to visit the Nurse Homestead museum, paid admission is required.
Weather Notice: Only a strong downpour would keep us from hunting!
When:
Saturday, September 18, 2021 9am-3pm
Saturday, September 25, 2021 9am-3pm
Prices:
Free as part of Trails and Sails!