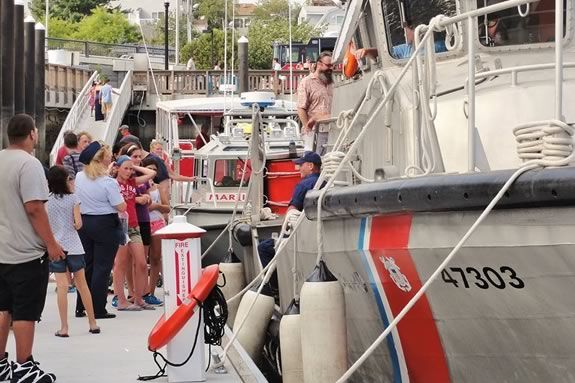 Families are invited to the Beverly Harbor Fest for an afternoon of family fun and community building! Come enjoy Beverly's Glover Wharf Marina - a community resource that's open to all!  Live Music, great food, raffles, kids activities and a perfect waterfront setting and fun family activities will make this event a perfect way to spend a Saturday afternoon on the waterfront!
Live island and rock music from Music Street.
Food from a great assortment of local restaurants
Kid's activities include YMCA crafts, Magician, Jackie's Tees, The Castle Café board games, and a Kid's Carnival.
Boating and water-related activities include Power Squadron, Coast Guard Paddle Smart, Coast to Coast Paddle, Undersea Divers, Sea Shuttle, Beverly Fireboat and Fire Department Dive Truck, and Salem Sound Coast Watch.
AND MUCH MORE!
When:
Saturday, September 7, 2019 3-6pm