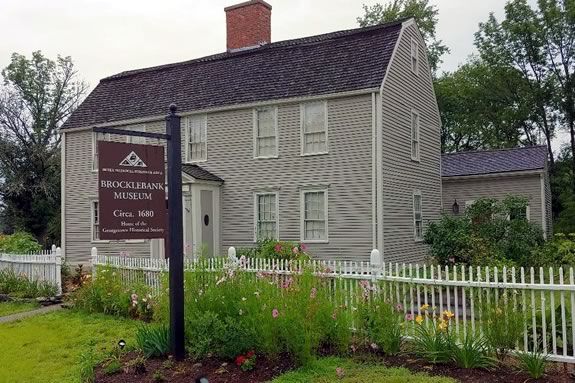 Visit the Brocklebank Museum, built in the late 1600s, with ties to the abolitionist movement and the famous Beecher family. Experience the lifestyle and the occupations of those living in Essex County from the early 1600's through the early 1900's. Step back in time with the Georgetown Historical Society at our open house of the Brocklebank, Nelson, Beecher house and grounds. Tour our historic home, kitchen door gardens and historic fruit tree varieties'. Step into Georgetown's last remaining one room schoolhouse, the Hill Schoolhouse No.3 in use from 1828-1925, and the Merrill 10' shoe shop the beginning of an industry that would thrive in Essex County. Part of Trails & Sails
When:
Saturday, September 16, 2023 1-4pm
Sunday, September 24, 2023 1-4pm
Prices:
Free as part of Trails and Sails!