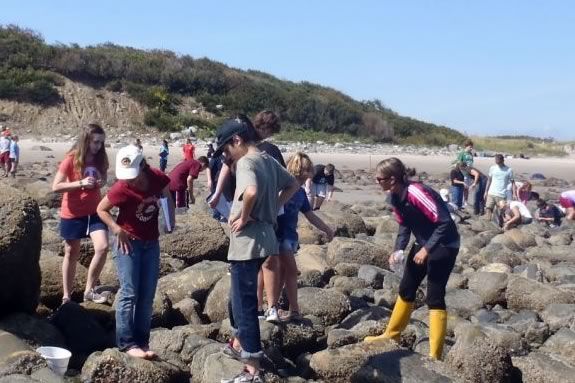 Let's celebrate our beaches, tide pools, and salt marshes with a full day of fun outdoor/indoor activities! Handle live tide pool animals from our 110-gallon touch tank, go on a guided salt marsh walk, and enjoy a virtual whale watch trip.
Ages 7 and up can attempt to stop erosion, design a buoyancy experiment, and perform percolation tests with sand and soil. For ages 2 to 6, we'll have storytelling, crafts, and small group games about the beach.
Weather permitting, there will be backyard games and art projects, including a collage mural representing the trash we collected from our Plum Island COASTSWEEP on September 22! Let's all enjoy the day and give thanks for our beautriful river, estuary, and beaches.
When:
Sunday, September 23, 2012 10am - 3pm