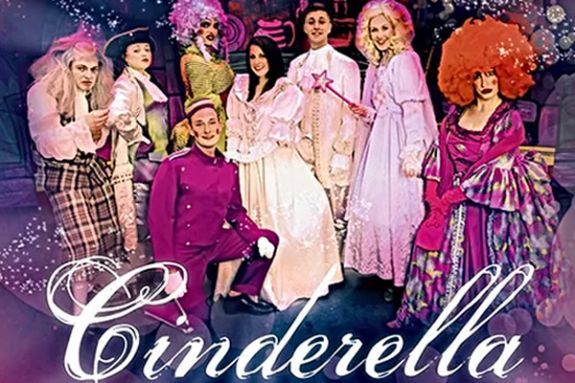 Bullied by her two mean Step Sisters, Cinderella's future looks bleak until her Fairy Godmother casts a spell and sends her to the ball. How will the Prince ever find her when she flees at midnight, leaving behind a single glass slipper? True to the story, bringing to life this tale for all time, a slice of amazing Panto Company USA fun full of original modern songs and bursting with more hilarity than you can imagine and of course a happy ending.
This classic tale comes to the stage filled with song and audience participation along with the fabulous stage sets and costumes that the Panto Company USA is internationally known for!
This is a family-friendly performance, suitable for all ages.
Approx. one hour and 30 minutes (includes an intermission)
From the same company that brought you Rumplestiltskin, The Little Mermaid, Treasure Island, and Beauty and The Beast!
THE PANTO COMPANY | PRODUCER
Since 1999, The Panto Company has excelled at presenting 'The Best in Children's Theatre" throughout the UK. Due to the high demand and popularity of their productions, they have come to America!
When:
Friday, April 10 at 7:00 PM
Saturday, April 11 at 11:00 AM & 2:00 PM
Doors open one hour prior