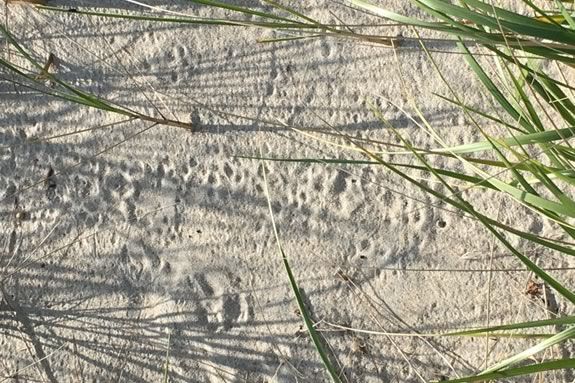 Join this indoor workshop followed by dune hike to learn tracking basics and identification skills allowing you to experience the outdoors in a new way. Enjoy an indoor presentation on tracking at the Casino at Castle Hill, then reconvene at Crane Beach for a guided dune walk, investigating the trail for footprints, scat, burrows, and other signs left behind by dune dwellers. Via our observations, we will collect clues as to what animals are using this habitat. Bring your sharp senses and observation skills for this learning adventure.
CraneExplorer events are family-friendly programs welcoming learners of all ages.
Please be aware that this event involves a ~1-hour presentation and 1.5 hour hike covering approximately 1-2 miles. As such, adult discretion on your child's interest/ability to manage this activity is advised.
Group tickets grant admission to 2-3 adults or up to 5 adults and children. If your group exceeds these limits, please purchase additional tickets. All minors must be accompanied by an adult.
When:
Sunday, January 22, 2023 11am-2:30pm
Prices:
Members: $40
Non-Members: $50