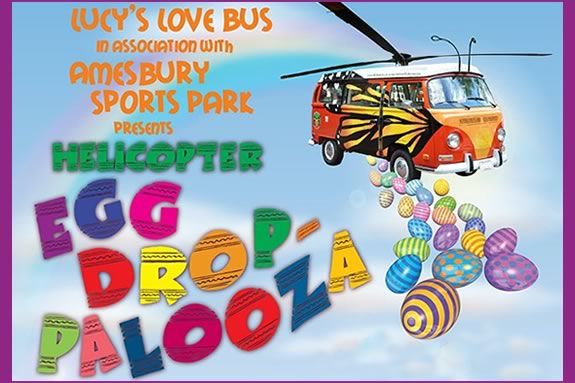 Amesbury Sports Park will be hosting the 1st annual Helicopter Egg Drop-Palooza fundraising event for Lucy's Love Bus!  30,000 eggs full of treats and prizes, helicopter rides, pony rides, Bunny Hop Dance-Off, face painting, egg dyeing and a performance by AHMIR will all be part of the celebration! There's a limit of 5,000 tickets for this family-friendly event, so get your tickets today!
Lucy Grogan was 8-years-old when she was diagnosed with Acute Myeloid Leukemia.  During Lucy's long illness, her friends and family raised money to help support Lucy in her fight.  Lucy discovered the benefits of integrative therapies such as massage, acupuncture, art therapy, and therapeutic horseback riding during her treatment. 
Lucy told her mother that when she was done with her treatment she wanted to start a program that would provide free integrative therapies to children undergoing cancer treatment.  Lucy defined the mission of the organization and the services it would provide.   Since 2006, Lucy'sLove Bus has been delivering love and comfort to children with cancer by offering integrative therapies that can help manage the side effects and late effects of traditional cancer treatment.
When:
Saturday, March 30, 2013 11am-5pm - Rain or Shine!
Prices:
$5 per person (parents too!)
$5 per car for parking