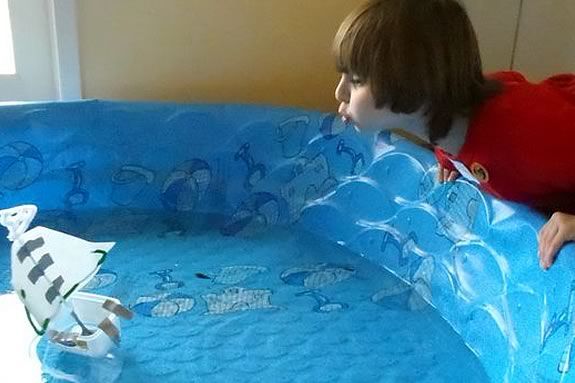 Free-flow learning at Joppa Flats is fun for the whole family. There's simple science fun with coloring pages, crafts, and toys for ages 2 to 6; science experiments and group challenges for ages 7 and up; and outdoor exploration, seasonal live animals, and scheduled family presentations for everyone. Fly by for an hour or stay all day for family time that suits your schedule. There's something different to see and do with every visit!  This week, kids are encouraged to be a pirate for the day, learn the skills a sailor needs at sea, and learn about ocean conservation!
Activities for all ages:
Make a boat out of foam trays, make a mast, aluminum foil boats for capacity
Make a sailor paper hat
Make a spyglass
Make a TED net with fun foam turtle that "escapes"
Make a Jolly Roger flag
Virtual whale watch with "laws" in mind
Activities for Kids ages 2-6
Color a simple compass template
Make a parrot to sit on your shoulder craft
Wooden boat models (30) $2
Activities for Kids ages 7 - 10
Make a compass rose (more intricate use real compass as template) historical images from books
Make a take-home compass (plastic containers, cork, magnets, paper clip, water)
Learn how to find magnetic north demo with compass
Don't catch the bycatch game
Specifics:
Registration not required.
Suitable for children ages 2 - 12 yrs
Children must be accompanied by an adult.
Themes are subject to change.
Please dress for the weather since some activities may take place outdoors.
When:
Saturday, July 7, 2012 10am - 2pm
Prices:
Adults: Free
Member Children: $4
Non-Member Children: $7