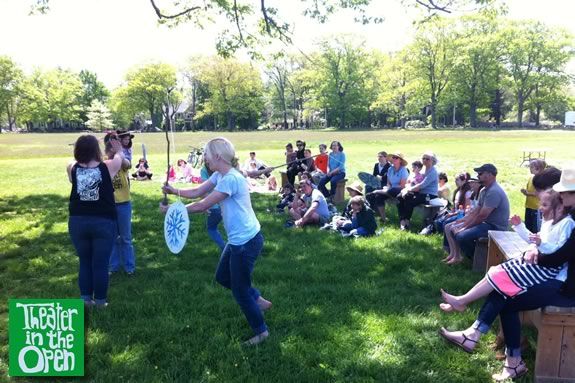 Theater in the Open invites you to bring the family to Maudslay State Park! Bring the kids, the dog, and the picnic blanket out to beautiful Maudslay State Park! The third Saturday of every month, we will be joined by many of our good friends in the community to present storytelling, song, dance, fairytale-theater and a fun group activity, all right here in the park and all entirely free! Come make a friend, sing a song, take in some sun and get to know your park better.
Follow the Theater in the Open flags from the Maudslay parking lot.
Allow ten minutes to stroll to the site and $2.00 for parking.
When:
Third Saturday of every warm month: May 17, June 21, July 19, and August 16 at 11 am