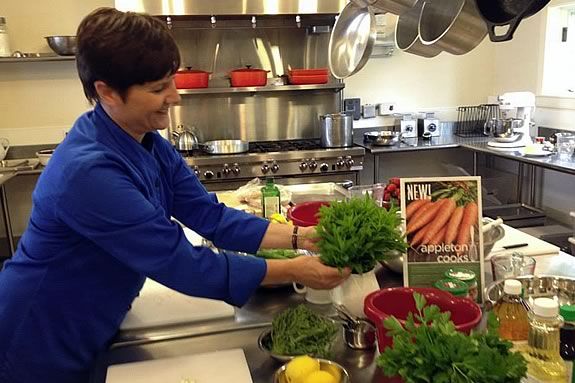 Everyone loves brunch!  Join Appleton Cooks! for this hands-on culinary class to sharpen up your kitchen skills and fill your recipe book with seasonal and delicious recipes from professional chef-instructor Carolyn Grieco.
Inspired by the shift in seasons and the New England foods available in March, this class will deepen your appreciation for storage & hoop house crops, locally raised meat, farmstead maple and artisan cheeses.  After we finish our hands-on class, we will enjoy our creations in the farm house dining room.  BYOB mimosas if you'd like to. 
Recipes from past workshops included:
Homemade Whole Wheat English Muffins with Whipped Apricot Butter
Savory Baked Egg Custards with Farm Cheese & Herbs
Apple & Maple Sausage Patties
Raspberry-Almond Cream Cheese Crumb Cake
This event is part of the Appleton Cooks! program. For more information about Appleton Cooks! and similar events please click here.
When:
Sunday, March 11, 2018 9:30-12:30pm
Prices:
Members: $72
Non-Members: $90