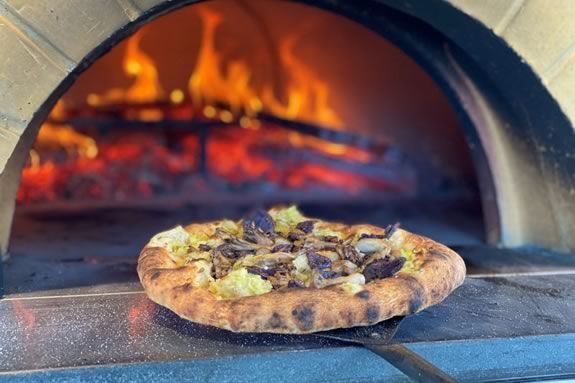 Have you experienced our wood-fired pizza? Join our Culinary Programs Manager, Jess Wagoner, and learn how to make your own pizza, here at our wood-fired oven. Start by making your own naturally leavened Farmhouse pizza dough, using our own sourdough starter.
You will then have the chance to stretch dough, top the pizza and launch it into the wood-fired oven and bake it yourself. Along the way, you'll learn about firing the oven, the optimal temperature and other fascinating aspects to making the perfect pizza. At the end of class, everyone will get to enjoy their own pizza here at the farm or take it home with them. They'll also go home with the dough they made at the beginning of class, along with instructions for making their own dough and pizza at home. BYOB
Space is limited, pre-registration is strongly recommended.
When:
Thursday, November 9, 2023 6-8PM
Prices:
Members: $80
Non-Members: $100